Working at the best toy company in the world has its perks. Not only do we create and play with bricks in meetings and at our desks but we also find any opportunity to celebrate with food and dressing up!
There might have been some awkward Skype meetings, job interviews or serious meetings with HR but "play" is in our culture in all aspects!
Different locations and departments around the world celebrated the occasion differently including brick built pumpkin patches, costume contests, crafts and character parades.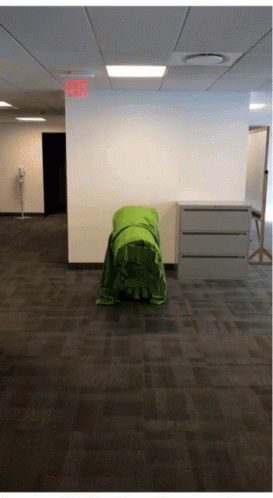 Did conduct interviews today but sadly out of costume
For the past few years our LEGO designers have treated us to seasonal LEGO sets. The 2018 seasonal sets are in the style of Brickheadz and include a Valentine's Day Bee, Easter Bunny, Halloween Witch, Thanksgiving Turkey and Mr and Mrs Claus. Get these before they are gone at your local LEGO Stores and LEGO.com.
For more behind the scenes stories, follow the blog by clicking the "Follow" button at the top of the page.
20

1